This has been a busy time for me. At work, I'm preparing for students visiting for the next few months and at home I'm desperately trying to declutter and tidy my flat. I'm a terrible hoarder and so it's hard for me to part with all my back issues of Spirit and Destiny and old clothes!
As far as my spiritual side goes, I always do a big cleansing ritual around my home with my besom and incense. I imagine all negativity as a cloud of black smoke flowing out of the windows. I go around each window and door drawing the sign of a pentacle with salt water for protection. It takes a while but I always feel glad I've done it.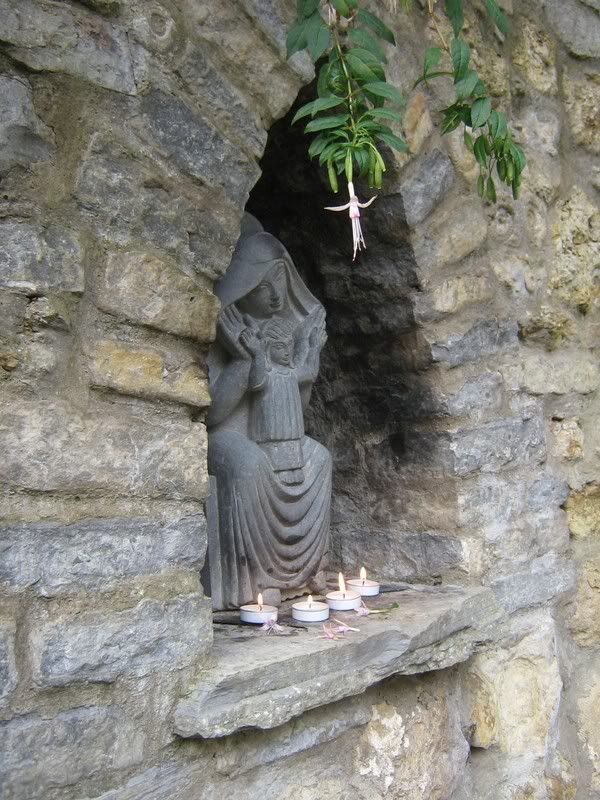 I really love Imbolc. Although I don't get down in the winter, I definitely look forward to the longer days and the promise of spring to come. I know that Imbolc means 'in the belly' and if you look round there are so many signs that new growth is on its way. There are snowdrops growing near me in Packwood and I've taken part in the RSPB birdwatch this weekend, watching lots of garden birds visit my feeders! I've also been reading Shadows at Stonewylde by the wonderful Kit Berry, as this contains a description of how the Stonewylder celebrate Imbolc.
On Tuesday night (Imbolc eve) I'll put out a cup of water and my Imbolc cloth for healing throughout the year. I'll leave my Imbolc dolly out too and bring her in in the morning. On Wednesday I'll do some healing for those I know need it, and ask for the Goddess as Brighid to bless my hopes for 2012. I've also written a chant that I'll use to raise energy.
Blessed Imbolc to everyone )O( x